Τitled 'the revival birdcage', the design is based on the yet-to-be-revealed prototype of a completely new type of BMW boxer engine, which is rumored to premier in the first half of 2019. its form is distinguished by a complex cage-like geometry that contrasts with its black wheels and chrome-plated mechanics.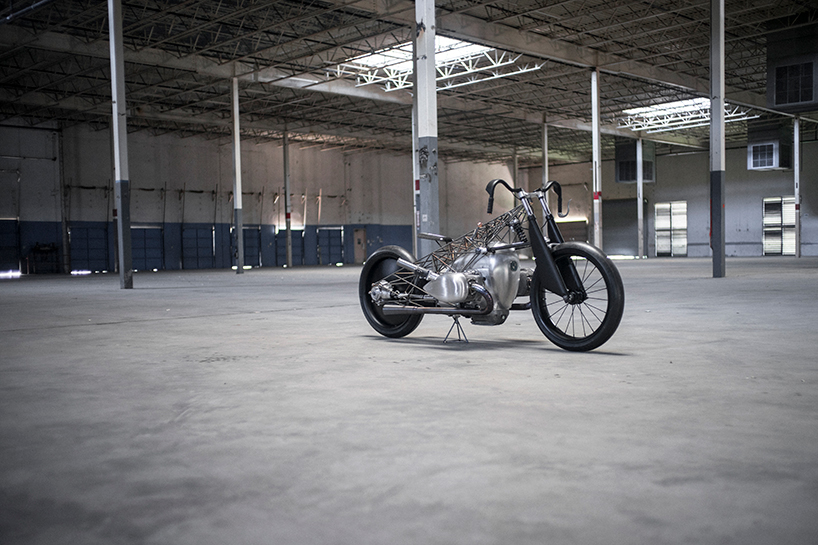 all images courtesy of BMW group
'the 'revival birdcage' turned out great and really showcases our big boxer perfectly,' says timo resch, vice president sales and marketing BMW motorrad. 'this is the second fascinating custom bike built around the prototype of the BMW motorrad big boxer. we will also be showing a BMW motorrad developed concept bike featuring this engine in the first half-year of 2019. BMW motorrad will present a series production motorcycle with the big boxer for the cruiser segment in the course of 2020.'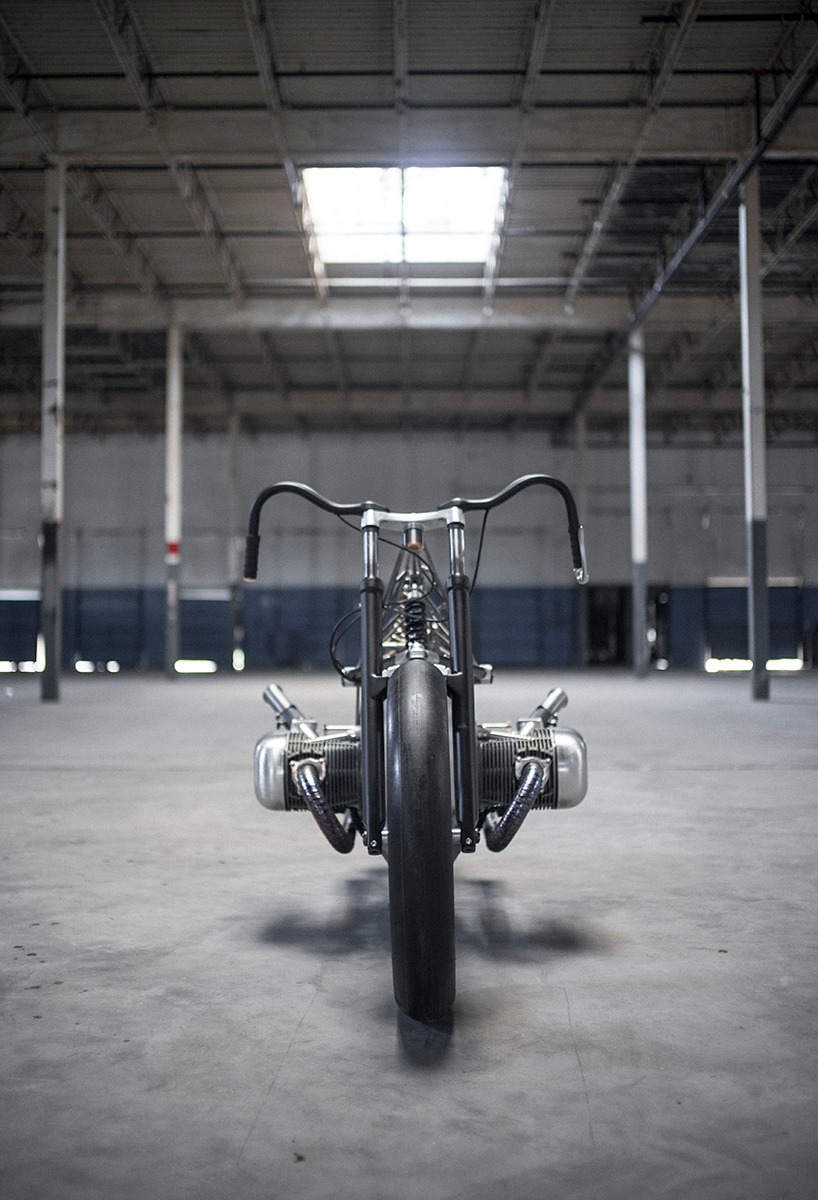 revival cycles' custom motorcycle was heavily inspired by the angular silhouettes of ernst henne's record-setting machines from the late 1920s and early 1930s. with that said, 'the revival birdcage' was significantly influenced by the physical size and aesthetic appeal of the hidden BMW prototype. details are even taken from the brand's boxer engines from the 1960s, such as visible elements like the push rods that run in chrome-plated protection ducts.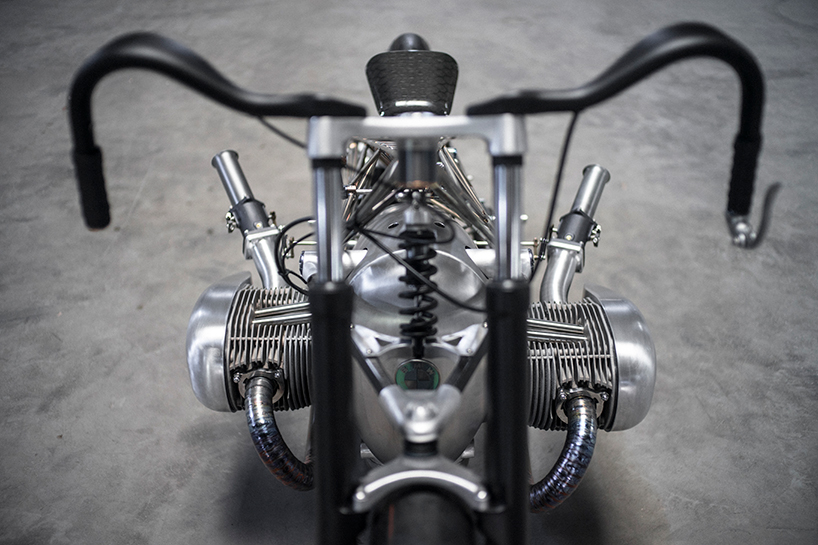 the structure that gives 'the revival birdcage' its name is made entirely of titanium. the development of the intricately, web-like geometry and the rest of the motorcycle's design took six months to create. almost every single part on the bike were all individually crafted, such as the handlebars, footrests, shift lever, seat and carbon suspension components.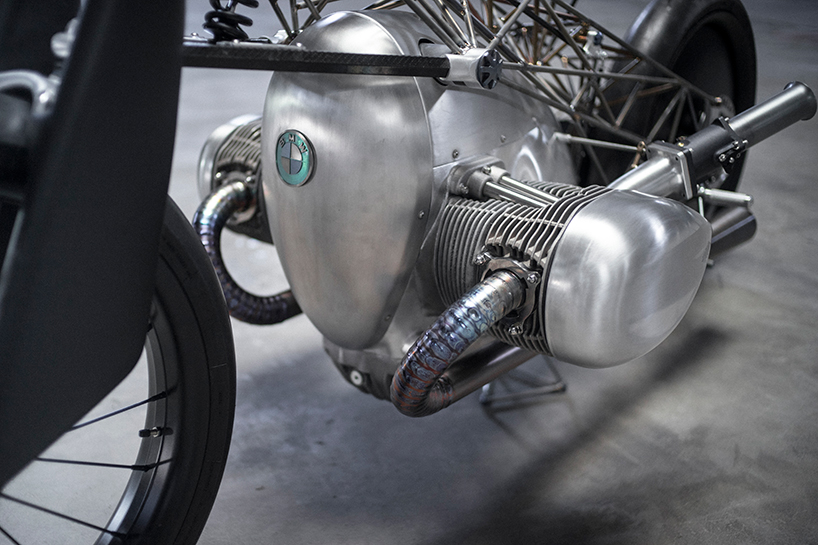 'this was our first time to build a frame with titanium, that alone was already a significant challenge,' concludes alan stulberg, head of revival cycles. 'regardless, the frame cam together very well in the end and we are very pleased with the results as it accomplished the goal of being nearly transparent. we wanted to focus attention on the engine and that is precisely what we achieved with this completely unique frame we designed. you can easily view the engine and the drivetrain from all angles.'